1. Why Good Lighting in the House Is Important?
Lighting
plays a crucial part in home interior design and decoration; however it often comes as an afterthought for a lot of people. They tend to focus on furniture, carpentry, and wall color instead.
Light is associated with life and vitality. Proper use of light provides an uplifting sense while the lack of light just drains the energy out of a room, making people feel gloomy and uncomfortable. Interior designs always try to bring light into houses.
Lighting can create both reality and illusion at the same time; it can also distract attention from a room's interior or enhance it. The correct lighting scheme is necessary everywhere in a house, even in the bathroom. The room can make very different with different lighting systems.
Here are some reasons why good lighting is necessary for our house:
Functionality: Lighting is present in a room for a particular purpose. Or else, why do we turn on a lamp or wall scones just to waste electricity if they add absolutely no effect or if their presences are no necessary at all.
Color management: Lighting can subtract or add to a room's overall color or the area it lights up. Dark light can make a room look gloomy. Natural light can enhance the existing color in the chamber very well as it bounces off reflective surfaces. Lighting fixtures help highlight the color of a favorite painting, for example.
The illusion of space: Using color to change the perception of space is very common. Bright light reflected off the surfaces of the wall can a room look more spacious than it is. On the other hand, dark lighting can make even a large room feel smaller and cramped, especially with close-proximity furniture arrangement. Though both natural and man-made lighting can create the effect of space illusion, natural light is preferred.
Harmony: lighting help all elements in a room come together seamlessly. This requires proper placement of light that is done in conjunction with interior design, wall color choice, and furniture selection.
Mood: Lighting has a significant influence on social mood.  Bright lights make people feel upbeat and energetic while little lights are suitable for cozy, peaceful and romantic settings. Gloomy lights can evoke depressed and anxious feelings.
2. Basic Types of Lighting
Ambient lighting is also called general lighting; this is the kind of lighting that illuminates an entire room with a uniform light level. We can think about it as the chamber's primary source of light. It takes many forms, for example, natural lights from the windows, lighting fixtures in the center of the ceiling, recessed fixtures casting light downwards and wall sconces.
Task lighting is used to illuminate a particular area in a room for a certain task. The most notable example is a lamp: it can be put on a table for book reading, working or on a piano. Task lighting is also standard in the kitchen to light up the counter where we prepare food.
Accent lighting aims to highlight the design in a room (a beautiful ceiling, for example) or draw attention to a particular object as an artwork, sculpture or the Christmas tree. It can also be used outdoors to highlight the landscape. Recessed light fixtures are often applied to create the highlight effects.
All of the three types of lighting mentioned above can serve as decorative lighting, which often acts as the focal point of a room. Chandeliers or beautiful decorative lamps are often used for decorative lighting: they draw attention to themselves.
Concerning the source of light, we have natural lighting (sunlight, candlelight, and firelight) and man-made lighting (lighting fixtures create by human). Take note that the quality of natural light depends on many factors like season or time of the day.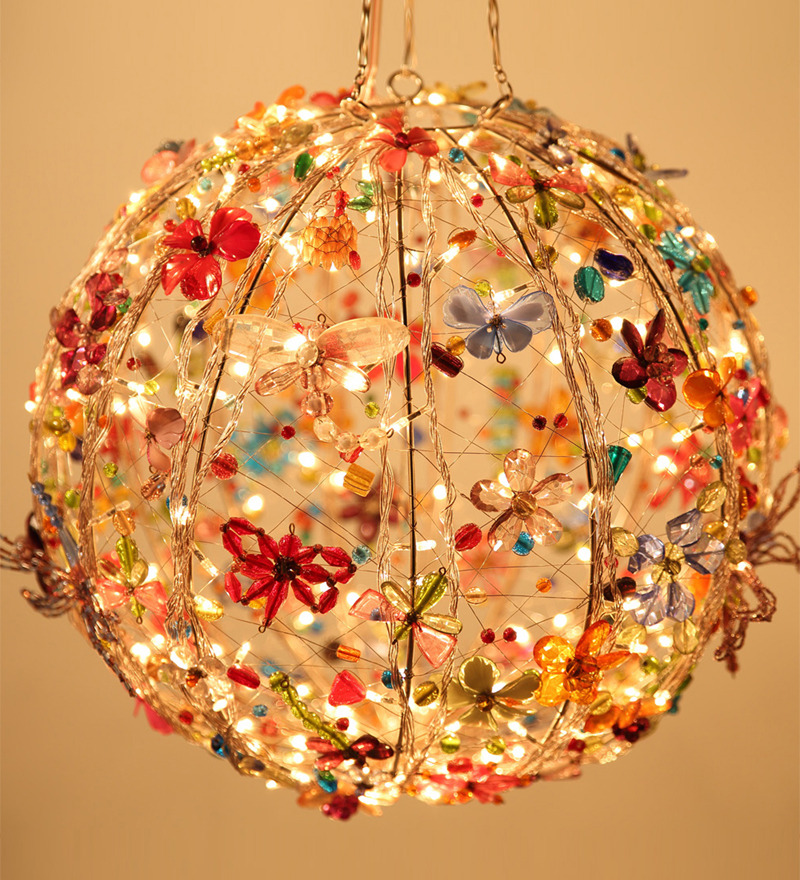 3. Common Lighting Mistakes and How to Fix Them
Use one source of light only
There are many cases whether one source of light is not enough, and the room can look boring.
Even though there are many different types of lighting, it is not mandatory to have all of them in the same room. It is nice, however, to have different layers of light to make a room look beautiful and to serve different purposes.
Ambient lighting should be considered first, followed by task and accent lighting. That way, we go from the general purpose of lighting in a room to specific details of what to do with it. However, for home offices or art gallery, we may think about accent lighting first.
For different layers of light, apply light at different heights.
Don't go overboard on recessed lighting. Too much of bright light can hardly create good mood and atmosphere for a room. Instead, it is harsh on your eyes can also unflattering.
We can easily control lighting during the day or at night with a dimmer switch. They even help decrease energy and heat output for lighting fixtures, especially when combined soft white bulbs.
Choose fixtures of the wrong size
A chandelier looks great, but if it is too small for the dining room, we can't achieve the desired effect. It can even look weird and out of place. Placing an over-sized lamp near a small sofa doesn't look nice either.
Pay attention to the size of fixtures, measure them well before buying or we may end up regretting later.
Don't match the lighting with wall color
The paint color of the walls and the lighting scheme should go hand in hand. If the walls look too dark, the room will not feel bright and airy enough no matter how much light you let it. Even a slight change in color hue can make a difference.
Also, don't forget to match the lighting with the style of existing furniture in the room. A vintage chandelier will go well in a room with traditional decor.
Don't control light separately
If we want to make sure that our lighting fixtures work efficiently, don't use one switch for all lights fixtures in a room. Limit to more than three lights/switch.
The place where you put a light is necessary. If you put a light in a wrong spot, its shadow can be a problem.   Make sure you take that into account.